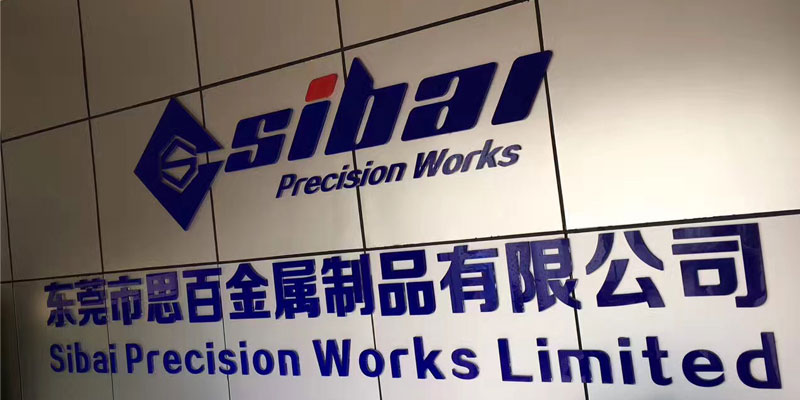 What does your company do?
Sibai is a professional metal and plastic customized component processing company. We make high precision components. The main processings in our factory are CNC machining and CNC turning. What's more, we also provide mechanical parts from other processing, like stamping , die casting and lost wax casting, etc..
The parts we made are generally for high precision fields, like machines, automation, instruments, sensors, fluid control, electronic and laser machines.
(Our company started in 2006. Till now we have around 100 people. )
Are you a factory, or a trading company?
We are a CNC machining factory.
In our workshop, we have CNC machiningcenters and CNC Lathes. We receive customer's orders and make the parts in our own house.
The surface treatment and heattreatments we do outside.
At the same time, we also receive the orders from the processings of stamping, die casting, and lost wax casting, we don't produce them by ourselves. We make them produced by our local partners. But we make the solution with our profession, and do the quality control, and the rest work like, engineering support, finishing treatment, assembly, packaging and delivery.
What is the quantity range for the orders?
For the quantities from 1 piece -50 pcs, we will do as prototype or sampling. For hundreds till decades of thousands, we make as batch production.
How do you control the quality?
We have a QC team about 8 people. They do production routine quality control and make the records, random inspection, final inspection and make reports, and the inspection during packing. We have 8D report collections, from every complaint, in order to avoid the old problems.
How about the delivery time?
This is not an easy question.
Generally we finish an order from a week till 10 weeks, depending on different parts, different quantities.
For CNC parts, with a size within 60 mm, 5000 pcs we can finish in 3-4 weeks.

For stamping parts, we work out molds in 1-2 weeks. If the mould is compound moulds and parts complicated, the mould will be in 5 weeks. And after mould and sampling, the production will be very fast.

For die casting parts, the mould will be in 4-5 weeks. And the production can be fast, depending on the quantities.

For the lost wax casting, the moulds will be in 2 weeks. And the production will be at least 20-25 days. If the parts needs CNC machining, the CNC machining will be another weeks, depending on the order quantities.
What payment terms do you do?
Generally we accept percentage of the order value as down payment.
While it also depends on mutual agreements.
We are an honest supplier. Please trust us. If there's any problem on quality or quantities, we will refund or replace to ensure your benefits.
How to ship?
Generally for less than 200 KG, we ship by air, UPS, DHL, or Airway shipping.
Generally larger delivery like hundreds of KG, or several Tons, we ship by the oceanshipment.
FOB Shenzhen, or CIF target port.