In addition to Sibai's in-house CNC processing, laser cutting, stamping, sawing, grinding, EDM, and wire cutting, Sibai has many other processes that need to be outsourced. The capability of the suppliers also provides strong support for Sibai's delivery to customers.
Sibai's outsourcing processing are as following:
Hobbing

Cold heading

Die casting

Investment casting

Profile extrusion

Plastic Injection

Processing of various surface treatment, such as galvanization, anodizing, powder coating, electrophoresis, etc.

Processing of various heat treatment, such as hardening, annealing, nitriding, etc.
Supplier management system is particularly important in daily procurement. Sibai ensures on each processing Sibai has 2-4 suppliers to cooperate with frequently. Sibai has very clear understanding on suppliers' processing advantages to ensure that the right work is sent to the right supplier.
Because of timely payment settlement, Sibai has been cooperating with suppliers efficiently and happily for many years.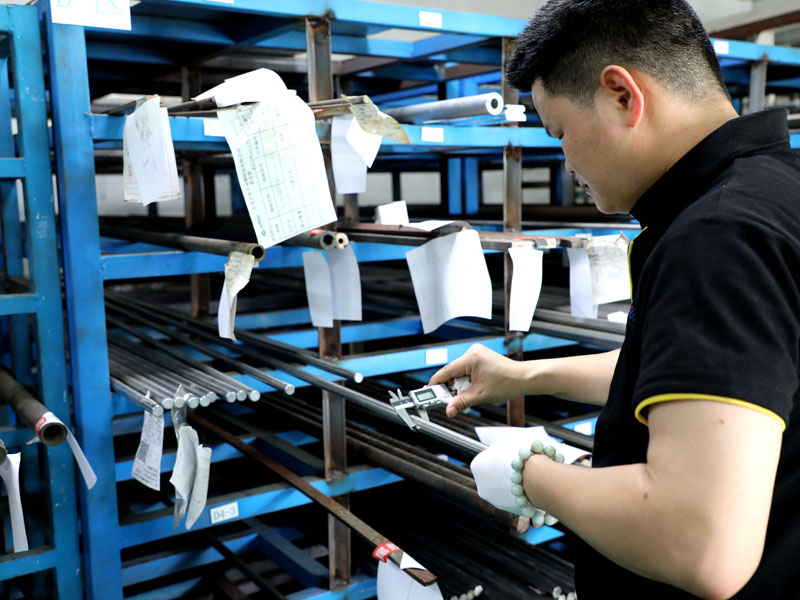 The following is the process of outsourcing processing for Sibai.
Based on the product processing category, the engineering BOM table, and considering in-house equipment capability, our PMC will create an outsourcing plan.

PMC contacts several corresponding suppliers for inquiry and delivery leadtime.

PMC submits suppliers' quotations and related information to general manager, who will comprehensively evaluate and select the designated supplier.

PMC issue a procurement contract to the supplier from ERP system.

PMC asks the engineer department to release controlled drawing files.

Procurement purchases under the procurement contract, with the quality requirements and inspection standards, so as to ensure product quality.

Then supplier produces according to drawing, quality requirements, and inspection standards.

Then supplier delivers to Sibai warehouse. The delivery note should have clear label card, including order number, item number, quantity, and attached test reports.

Sibai's QC department judges the quality according to the drawings or customer samples. The parts which meet the standards will be pasted a green label and enter the next step. The parts which cannot meet standard, will be pasted a red label, and an abnormal report will be reported to the supplier in time.

The green label parts are put into the warehouse and will be correspondingly operated in the system.

According to the contract, delivery note or return order, PMC contacts the supplier for reconciliation, submits payment request to the finance department, and follow up the VAT invoices.